Insulin Cooling Bags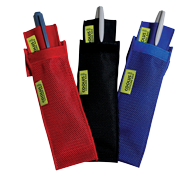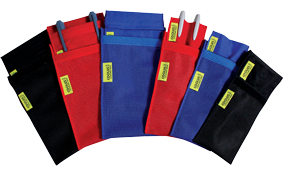 Maintaining your schedule for insulin injections can be challenging when you are travelling. Wouldn't it be great if you don't have to worry about refrigerating your insulin and just enjoy your vacation?
While you do have to keep your insulin cool, you don't have to bring a portable fridge with you everywhere you go. Now with COOLUS Insulin Cooling Bag, you can bring your insulin pen with you on the go without worries!
COOLUS Insulin Cooling Bag can fit 2 insulin pens, you are free to be out the whole day and still maintain your injection schedule.
Features
- High grade polymer of uniform size and shape.
- High water absorption performance and maintains its original regular ball-shape after expansion
- High evaporation performance. Fast water absorption (less than 1 min.) and high evaporation performance
- High water retention power provides longer cooling performance.
- Long lasting material properties.
- Skin irritation test approved and Hazardous material test approved.
- Outer Case: Mesh textile: Nylon 18% + Polyester 82%
- Inner Case: 100% Cotton 40's Plane fabric.
Instructions for Use
Gently shake the inner pouch to evenly spread the particles inside.
Dip the inner pouch into cold water for 1-2 minutes. COOLUS cooling bag will start absorbing water and expand. If the particles inside the inner pouch expand only in partial areas, evenly spread the expansion by simply pushing gently with hands. (No need to excessively dip in water for a long time.)
Once the inner pouch is fully expanded, wipe off the excessive moisture on the surface and insert the insulin pen or vial.
Insert the inner pouch into the COOLUS outer bag.
Extra coolness can be acquired by using the COOLUS cooling bag after putting it into a refrigerator.
If the expansion or the coolness of the cooling bag decreases due to extended period of usage or continuous exposure to high temperature environment, simply apply more cold water to the inner pouch and/or put into a refrigerator.
COOLUS cooling bag is a re-usable accessory and, if not used for a long time, completely dry the product before storage.
CAUTION
Freezing or excessive pressure may burst the inner pouch.
Absorbing properties of the inner pouch will decrease or may not function normally if used with liquids other than fresh water. (e.g. saltwater, alcohol, etc.).
Ingredients inside the inner pouch are harmless to human or animals. If the product, however, causes skin problems, stop usage immediately and consult with a physician.
Ingredients are not edible. Do not consume or inhale the powder inside the inner pouch.
Dyed color of the inner pouch may stain on white clothes.
If not in use for a long period of time, completely dry and store in vacuum-sealed condition or in a well ventilated place. When washing the inner pouch after each use and/or before storage, simply rinse with clean water. If necessary, gently hand wash using neutral detergents only.